House Cleaning in Buena Park, 60613, 60640
We know how it is – domestic sanitation is something that no one likes to do on their own. That is why we have tailored the most trustworthy and affordable domestic cleaning service in Buena Park, Chicago today.
All encompassing domestic sanitation service in Buena Park
Our cleaners and sanitation experts will gladly assist you with:
Regular domestic sanitation
One off home cleaning in Buena Park
Spring cleaning
Specialized cleaning jobs – carpet cleaning, upholstery sanitation
Green environmentally responsible trash disposal solutions
Naturally, we will take care of the trash accumulated on your property as well. Our rubbish removal solutions are a hundred percent green. All waste collected from clients' homes is promptly brought to the nearest depot where it will be recycled, or if it is not possible to recycle it, properly dispose of it at a designated area. The waste collection service that we offer to you is reliable, cost-efficient and a hundred percent eco-friendly. It will nicely complement your domestic cleaning experience in Buena Park.
Contact the right Buena Park based cleaning company today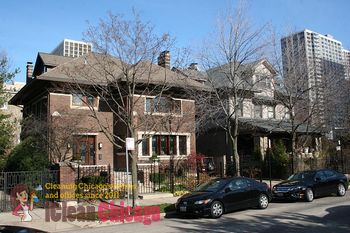 Get in touch with our experienced and dedicated Chicago cleaning company today in order to make a reservation and request a free no obligation quote for the full price of your Buena Park house cleaning. Our polite and very helpful customer support operators are going to provide you with all the information that you need for our services and methods. They will answer your questions and tailor an all free no obligation quote for the full price of the job that you have for us so that you can properly consider you home cleaning budget in advance. Last but not least, you will be able to book the day and time that are going to be most comfortable for you to get the job in question done. We offer you comfort and peace of mind – what more can one want after all?
Buena Park is part of Uptown, Chicago. It is bounded by Montrose Avenue, Irving Park Road, Graceland Cemetery and Lake Shore Drive. The heart of the area is the so called Hutchinson Street Historic District. It was developed in 1887 by one Robert A. Waller, who owned much of the land here in the latter half of the 19th century. The Buena Park Neighbors is one of the most active community groups operating on the territory of Chicago today.