Vent Cleaning Services in Chicago
If you want to make sure that your home or workplace is a healthy environment, you should pay attention to the air. The quality of the air that you breathe is something that should not be underestimated at any time, which is the reason you should call iClean Chicago for a vent cleaning procedure.
Vent cleaning in Chicago – the healthy thing to do
We will carefully clean the vents of your property's ventilation system, removing all dust, dirt and sources of allergens. We will change the filters and make sure that the vents work the way they are supposed to.
The benefits of having iClean Chicago working for you
The benefits of going for our vent cleaning in Chicago service are too many to be overlooked. It is the healthy thing to do, but the service is also:
Cheap
Flexible
Very efficient
Just give us a call and let us do what we do best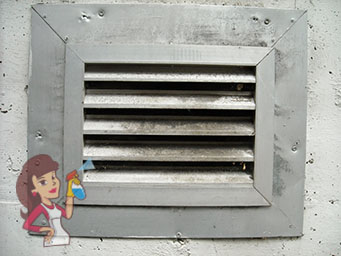 When you do the math you are going to realize that vent cleaning in Chicago done by our company is the right move for you. The service is available to domestic and corporate clients alike. Both groups are treated with the same degree of professionalism and care for the detail.
Pick up the phone and make a reservation with our polite and knowledgeable customer support experts. They will give you all the information you want and need, including a free no obligation quote for your vent cleaning.  We are available for contact around the clock.
Chicago is often called the Windy City. In terms of culture, it has one of the most vibrant and diverse scenes in the US. The Chicago jazz scene is particularly well known as has been such for decades, ever since the establishment of the genre.