Looking for the best cleaners in Chicago? Then you have just come to the right place. We are the true leaders in the field
of professional cleaning and sanitation in the Windy City
. Whatever you need, our cleaning company can deliver. The only thing that is going to be required from you is to pick up the phone and make the call. We are going to manage all the details.
Leading pro cleaners in Chicago
iClean Chicago is a professional full service cleaning and sanitation agency. Our cleaning services in Chicago are
considered in accordance to the highest quality standards
and delivered by a team of certified, trained professionals who truly know the industry inside and out.
Wide range of Chicago area cleaning services for you to choose from
You can count on our company for a wide range of Chicago area cleaning services, including but not limited to:
Home cleaning
Office cleaning
Carpet cleaning
Vent cleaning
Maid services
Housekeeping
Affordable cleaning solutions that will fit your budget perfectly
We work on competitive prices. Our team is large enough to accommodate the needs of every client who approaches us for assistance with a cleaning and sanitation project of any scope and nature. We provide the manpower, equipment and products that are required for the proper, on time completion of every particular job that we have been
entrusted with handling
. We are yet to disappoint a person who has approached us for assistance with.
iCLEAN Chicago – the best cleaners in town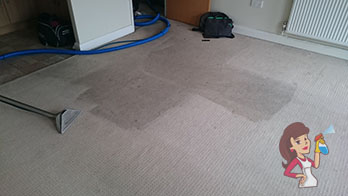 We believe that the key to a successful cleaning service in Chicago lies in three main areas related to operations in the business:
Preparation – we maintain a large team of skilled professionals who have access to the latest tools and equipment. They can tackle even the largest and most complex of jobs with ease.
Care for the client – regardless of the nature and scale of the sanitation project that you have prepared for us, we are going to take up it up and carry it out in a manner that is going to account for your complete comfort and peace of mind. Our cleaning services in Chicago are going to fit your budget and furthermore, if any adjustments to the methods we use are needed, we are going to make them.
Versatility and constant improvement – our specialists are keen on learning new tricks. They constantly improve on their methods and the services we provide. We learn mainly by working, so if you have any challenge for you, do not hesitate to ring us up.
The key to a successful cleaning – having the right cleaning company helping you
We are going to bring in the best practices of the industry right to your doorstep. We will work day in and day out in order to deliver the results that you expect. The quality for price value of our
Chicago cleaning services
are yet to be matched by other professional sanitation companies that are operating in the city, but one thing is certain – that we are going to continue doing whatever is necessary in order to guarantee that you, as our client receive everything you have
hoped for – and more.
Hire cleaners anywhere in Chicago
Full support on every step of your cleaning project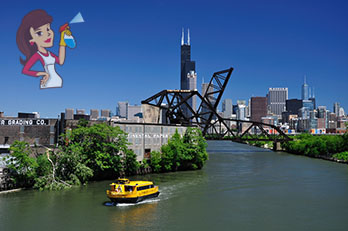 Get in touch with our polite and
very helpful professional customer support
operators and make a reservation. Tell our specialists what exactly you need and when you need it. We can be reached around the clock both over the phone and via email. Have in mind that you have every right to request a free no obligation estimate for the full price of the cleaning service in Chicago you wish to hire us for.
The price you are told in advance
would be the price to pay upon completion of the project – there will be no hidden taxes and additional charges at the end of the sanitation process. We are looking forward to the opportunity to clean and sanitize your property – just give it to us.
Chicago is well known for being the third most populous city in the United States at the current moment. It is an industrial, cultural and commercial center that can be rivaled by few other places on the globe. It became a city in 1837. Today it has the busiest airport in terms of air traffic in the US and one of the busiest ones in the world. We are talking about the O'Hare International Airport of course. It is also a pretty popular tourist destination – according to the most recent statistics that we have available to us at the current moment, well over 50 million domestic and international visitors are being recorded in Chicago on an yearly basis.