Deep Cleaning Services in Chicago
No one does deep cleaning in Chicago better than us. Our leading experts in the field of professional home and office sanitation are trained experts who have years of experience in the field. No one does a better job at deep cleaning than us.
iClean Chicago is the right choice for you
The reasons we are so good are many. Let's look at some of them:
Licensed professional cleaners in Chicago you can count on
State of the art cleaning tools and products that guarantee optimal results at deep cleaning
Flexible schedule and very competitive pricing
Why you should deep clean your property
Feel free to get in touch with iClean Chicago at any time you need your home or office deep cleaned. Specialists advice on doing that at least twice a year, in order to remove stains, dirt and allergens from the deep fibers of your furniture, decoration and personal items. Deep cleaning also makes the whole property much easier to maintain in the months to come too.
Choose us for your property's deep cleaning in Chicago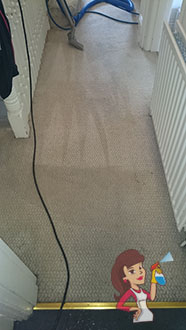 Contact us now and find out why iClean Chicago is considered to be the leading cleaning and sanitation company in the city today. We would be at your service:
Around the clock, any day of the week
With the full resources we have at our disposal
At a price that will perfectly fit your budget
We can be reached both over the phone and via email.
Chicago is home to the O'Hare International Airport which is often said to be the busiest airport in the world at the current moment. Furthermore, over 50  million tourists, domestic and foreign alike, visit Chicago every year, making it an important tourist destination on the map of the US.