Steam Cleaning in Chicago
We are the leading provider of top quality steam cleaning services in Chicago.
Steam cleaning in Chicago – your ultimate sanitation solution
Steam cleaning is proving to be among the most popular sanitation methods in the industry today. The reasons for that are several:
It is very efficient when it comes to deep cleaning a variety of surfaces – upholstered furniture, carpets, rugs, curtains and much more.
It is cheaper and powerful
It is a hundred percent eco-friendly, because the only cleaning product used is the power of steam
Reliable certified cleaners in Chicago with long experience in the field
At iClean Chicago we have top notch steam cleaning machines ready to be brought to your place at any time. Removing stains from carpets and upholstery is already easy and hassle-free. The steam cleaning service in Chicago that we bring to your attention here would also be very suitable for people looking for reliable deep cleaning solutions to refresh the surfaces at your home and even prolong their life – because that is something steam cleaning actually can accomplish quickly and without much trouble.
Do what is right now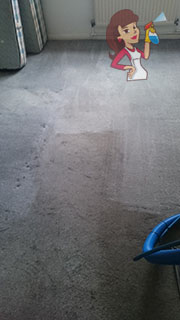 Get in touch with our polite and very knowledgeable helpful customer support desk for further details, including information on our flexible schedule and rather competitive pricing system. Once you have done that, the only thing left would be for you to wait for our cleaners to arrive at your doorstep exactly when you have asked for them. Free quotes are provided to anyone interested upon contact.
Chicago is the third largest city in the US, both in terms of population and the gross metropolitan product that is being produced by local business on an annual basis. The population of Chicago at the current moment is over 2 700 000 people.