After Construction Cleaning
Big renovation projects or large scale construction jobs are extremely hard to pull off and even when you do, a lot of garbage will be left behind. iClean Chicago is just the company you need when you find yourself in a similar situation. We understand that big construction jobs do not require only waste disposal but thorough cleaning as well. Worry not, we have everything needed:
Manpower
Technology
Knowledge
Transportation
Our team of cleaners specializes in after construction cleaning in Chicago, IL and will bring you the best service possible. We have everything needed to execute a professional grade sanitation job both indoors and outdoors. You can call is in advance prior to starting your project and will give you free advice on how to minimize the dirt from your construction, demolition or anything similar to that. If you work inside we will tell you how to preserve your furniture and how not to damage your walls and floors. Constructing something outside is easier as there is plenty of air and fewer things to pollute.
Our flexibility makes us the cleaning company of choice for many people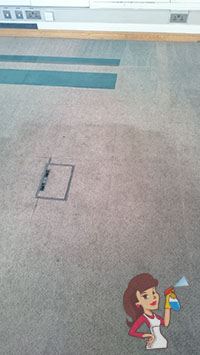 Whatever the case you must know that you can rely on us to show up the minute you call us. We are available 24/7 and we can even clean for you in Chicago on holidays and  during the weekend. We possess top notch machinery thanks to which we work quickly and effectively. iClean Chicago relies heavily on steam cleaning technology and heavy duty vacuums. We will wipe your property clean and will also take care of the construction waste in the end. You should, by all means, opt for a Chicago junk removal assistance by us as well. It pairs well with the sanitation process and two combine not only for awesome results but for a cheap price too.
You won't need to move a muscle
Don't worry about transportation. We will bring in heavy duty trucks especially for your after construction cleaning in Chicago. Taking the garbage to the designated sites is our concern and you will be left to enjoy your brand new finished project.
Chicago is located at a very picturesque area just south off of the Great Lakes and the Chicago River flows right through the city. Architecture is also impressive there with the Chicago Building being a great example for a mixture of styles.