About us
If you don't have the time or knowledge to properly handle your cleaning duties, keep calm and give us a call. We are professional and certified Chicago based cleaners and we maintain a large selection of affordable and top grade sanitation services. We work in full accordance with the highest standards of the cleaning industry because our main goal as sanitation contractors is to provide to our clients a clean and healthy indoor environment.
Our cleaners can clean anything and handle any job
We have the necessary assets and manpower to sanitize domestic and commercial properties. The size of your household or place of work won't be an issue as we have the required resources to swiftly and smoothly carry out demanding, laborious and time sensitive cleaning projects. Please note that to date we have never failed to meet a deadline. We have attained this achievement by always being ready to walk the extra mile and work round the clock if the job for which we are hired requires it.
iClean Chicago offers a lot of benefits to our customers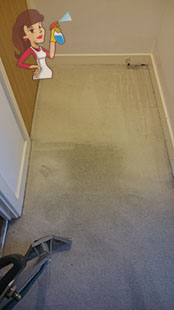 By choosing to work with us you will take advantage from the following perks:
Round the clock access to professional cleaning services
A crew of skilled and experienced sanitation technicians
An arsenal of top notch cleaning machines
Eco-friendly detergents which don't contain any chemical or toxic ingredients
Flexible pricing and scheduling
24/7 customer support center
You can learn more about our Chicago cleaning company and the numerous services that we providing by exploring our website in full. Also don't be timid to get in touch with us if you have any questions on your mind.
We are based in Chicago in the state of Illinois. The city has a population of over ten million people and is one of North America's most important urban settlements. Chicago is well-known among sport aficionados as it is the home of several world famous sporting franchises and teams.