Sewage Cleaning Services In Chicago
Are you on the look for a licensed, seasoned and reliable cleaning company to handle your upcoming sewage sanitation project? If you are, know that you have come to the right place as we are credited to be one of the most diligence, punctual and capable cleaners in Chicago.
Sewage spills are unpleasant and can cause a wide variety of unwanted damages and disruptions to your place of work or household as they contain an immense variety of germs, bacteria, parasites, fungi and viruses. You can prevent this type of spillages from happening by regularly cleaning the sewage system of your property. While it sounds like a laborious and time consuming job, know that it can be handle very easily and quickly with professional assistance such as ours.
Fully equipped and highly skilled sewage cleaning experts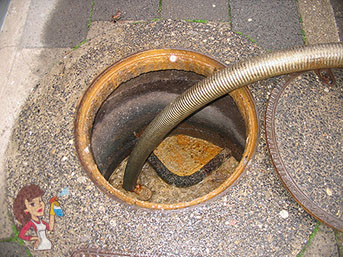 We have a team of well-trained and highly competent cleaning technicians who we have equipped with the best sewage cleaning machines and pumps. The size of your sewage network won't be an issue as we have the technical capacity to meticulously handle both small and large scale Chicago sewage sanitation projects. We also have specialized vehicles with the aid of which we will momentarily remove and take away all the waste that we drain and clean for your sewage system.
Most reasonable service fees in Chicago
Our Chicago cleaning company works with affordable prices because:
It permits us to easily fit into any cleaning budget
It allows us to maintain an excellent quality/price ratio
It makes us accessible contractors which everybody can feel comfortable hiring
Don't be shy to contact us and request an individualized free quote.
We are based in the city of Chicago in the state of Illinois. It is one of the largest and most populated American urban settlements. Chicago is home to numerous world famous landmarks such as the Millennium Park, Willis Tower, Field Museum and many more.