Gutter Cleaning Services In Chicago
Don't you hate it when you must spend your entire weekend climbing a ladder in order to clean and remove natural debris from your gutters? If the answer to this questions is yes, then stop wasting valuable time and give us a call today. We are professional Chicago cleaners and we will gladly handle your gutter sanitation project for you. We have been in the cleaning business for a number of years and we have the required manpower, equipment and knowledge to meticulously handle the job from start to end.
First-grade and comprehensive gutter cleaning services
By opting to work with you, you won't have to move a muscle and more importantly you will stop climbing and repositioning the ladder multiple times as we will take care of everything. Our cleaning experts are provided with modern machines which once mounted on your gutters will travel on them and blast away all the dirt, leaves, clogs, slugs, broken branches and etc. Once the debris is removed, our cleaners will flawlessly clean both the interior and exterior parts of your gutters with high pressure steam or water jets.
Book us is an easy and straightforward process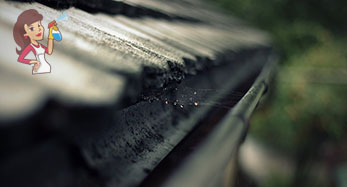 You can easily book us for your Chicago gutter cleaning project as we work with a flexible schedule which always has free slots for new jobs. Don't be shy to contact us on a short notice as we have the ability to accept last minute bookings. By exploring our company website you can learn more about:
Our company, services and methods of work
Our prices and special discounts
How you can request a free of charge and obligation quote
We operate throughout the city of Chicago. It has a population of approximately ten million people (metropolitan area included) and is the third largest city in the United States. It is also one of the country's most visited cities as it is the location of numerous well-known places of interest.