Office Cleaning in Chicago
In addition to very comprehensive home cleaning services, we at iClean Chicago have already shown the world that we are true leaders in the field of office cleaning in Chicago as well. Our commercial sanitation services are of a world class quality and embody all that is good in the industry – fair, balanced prices and very satisfactory results.
Chicago cleaning experts you can count on at all times
We maintain a team of certified cleaners with many years of experience in the field of office cleaning in Chicago. Our experts have access to the tools, cleaning products and knowhow about commercial sanitation that enable them to stay ahead of the competition at all times. We are going to make sure that your work space is in an impeccable shape, which is after all, what you are after, right?
Commercial cleaning done right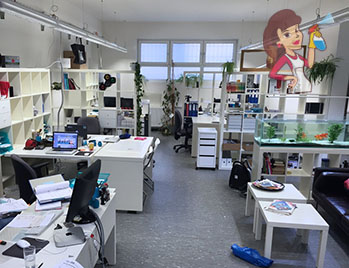 Our office cleaning services in Chicago are suitable for maintaining large office spaces as well as the premises of smaller companies. We do not discriminate between projects and approach every single one of them with the necessary diligence and professionalism. When you hire us for an office cleaning, you can count on our staff to:
Remove all trash in the premises during the day
Scrub the floors, vacuum carpets and dust off every surface
Clean the windows
Sanitize the bathrooms and common areas in the office
In every case, we are going to do our job quickly and up to high quality standards. We understand that you might want not to be disturbed while you are working, which is why our experts cleaners are ready to work after business hours or even at night – whatever is necessary to achieve your highest levels of satisfaction.
We are prepared for any office cleaning task you have for us
In order to make sure that our job is done in accordance to all standards and expectations we have supplied our expert cleaners with the latest equipment and cleaning products available on the market. We are prepared to meet the needs of your work place in terms of sanitation professionally, no matter what the exact specs of the project in question are – because that is how we do things at our company and that is how we intend to continue doing them in the future as well.
Book a cleaning service with iClean Chicago – do what is right
Having our experts take care of your office cleaning needs is the best thing to do for your company. Clean and sanitized premises are scientifically proven to boost morale and productivity. We will help you show the best face of your firm to your clients.
Get in touch with us now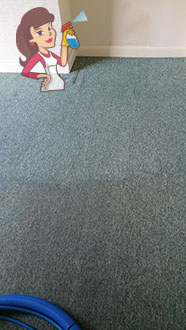 All you have to do in order to ensure that you are on the right track in terms of your office cleaning in Chicago is to make a reservation with us. You can do that by simply leaving us a message in our email, or call our polite and very knowledgeable customer support operators who are available literally around the clock for quotes, booking and further information on our commercial cleaning services in Chicago, pricing and methods.
Chicago, right next to New York, totally deserves the title of Commercial Capital of the US. There are dozens of multi-national companies that are currently based in the third largest city in the country. On top of everything else, The O'Hare International Airport is known for being among the busiest airports in the world, both in terms of commercial traffic and number of passengers recorded on an annual basis.