Same Day Cleaning Services In Chicago
While people in Chicago try their best to plan everything daily in their busy lives, there are always those things that happen unexpectedly. We understand that and this is why our company makes your life easier with professional cleaning help. iClean Chicago is on your disposal 24/7 and our same day cleaning service is indeed a lifesaver. If you are having friends or relatives over who just called and said they are dropping by then get in touch with us immediately. Our Chicago emergency cleaning teams are supplied with everything required in order to make your home squeaky clean. They will not only show up in a jiffy but they will also sanitize whatever you wish in the nick of time. When you have an urgent need of pro cleaning, with us you get:
Instant help
Constant support
No need to book
Professional grade service
Our company is always up to date with the new trends when it comes to Chicago cleaning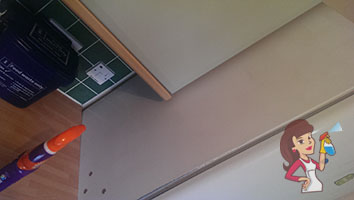 iClean Chicago has on its disposal only top class cleaning supplies which are also non-toxic. Paired with the professionalism of our crew this makes for one awesome Chicago cleaning assistance.
Our Chicago same day cleaning is also good if anything suddenly goes wrong. If you spill something nasty on your new white carpet or if your kid draws with crayons on your leather sofa you want to act ASAP. We also excel at dry cleaning and will have just the thing for you. Don't wait for it to become a stale and resistant stain, and give us a buzz. We will treat your furniture, carpets and upholstery with care. Thanks to our expertise and knowledge there isn't any type of spill or dirt that we won't fight.
Never worry about sanitation after a party
Get our same day cleaning in Chicago after this big and noisy party you just hosted. We understand that Chicago after party cleaning can be a toughie but you already know you can count on us all the time. We don't mind coming early in the morning and taking care of the mess your guests left behind. Our emergency cleaning service is also good for offices and commercial facilities in Chicago as well.
The city of Chicago is located in the state of Illinois, USA. It is the third largest metropolitan area in America. Chicago has a lot to offer with its financial district, busy streets, bars and various sport organizations.