Moving Out Cleaning In Chicago
Planning and handling a relocation is hard, regardless whether you are facing a small or large scale move. Between going to work, taking care of your children and packing your belongings you will barely have enough time to carry out your moving out cleaning duties. Fortunately for you, we can lend you a hand with this aspect of your relocation as we providing high quality sanitation services at cost effective prices. We are certified and experienced cleaning technicians and we have the required expertise and technical capacity to impeccably sanitize your old household or place of work from top to bottom.
We are fully equipped and ready to provide you top-grade services
We believe that our clients deserve the best possible services and this is why we have hired only the most capable cleaners in Chicago and equipped them with the best sanitation machines and tools that money can buy. This way we can guarantee to our customers that we will remove all the dirt, dust, stains, spots, marks and footprints from all surfaces in the premises. Our sanitation experts will start cleaning your home or office as soon as the movers have packed and loaded the last box.
Our moving out cleaning services are safe and fully insured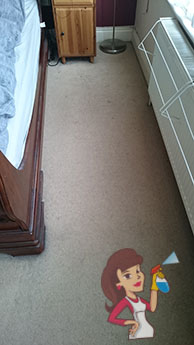 iClean chicago has full insurance coverage of our services because we are diligent and responsible professionals and we don't like leaving anything at chance. However you should bear in mind that we have managed to maintain a 0% accident ratio throughout the years because:
We work with eco-friendly cleaning products which don't contain any dangerous or harmful ingredients
We focus on safety
We always double check everything and test the instruments and detergents that we are planning to use
Our Chicago moving out cleaning services are regarded as a benchmark for quality as they are tailored to match in full the highest international standards of the sanitation industry. So, you can rest assured that by choosing to work with us you are choosing to take advantage from the best cleaning services in the city. You can see in advance how much our assistance will cost you by contacting us via telephone or e-mail and requesting an individualized, non-binding free quote.
As you have already understood we operate mainly throughout the city of Chicago. It has a population of about 10 million people and is one of the largest urbane settlements on the North American continents. Throughout the years several notable people have lived in the city. Among them are Saul Alinsky, Jacob Bolotin, Leon Kass, Dave Eggers, Edna Ferber, Cissy Patterson and many more.