House Cleaning in Andersonville, 60640, 60660
Never under any circumstances should you live in a dirty, stained and tarnished household. If you don't have the necessary time to maintain your home, don't neglect your sanitation duties. Instead, get in touch with us and choose to take advantage of our Andersonville house cleaning services. We are a fully certified and insured sanitation company and we can tidy up your household in full accordance with the highest standard of the cleaning industry.
We can flawlessly clean anything
We aim for excellence and this is why we have carefully selected our cleaners. Every single one of our sanitation experts is a skilled, properly trained and hard-working professional who will give a 110% effort to provide you top quality home cleaning services. We have provided to our cleaners the best equipment that money can buy, so that they can:
Gain access to hard-to-reach areas
Clean heavily soiled features
Remove resilient stains and stops
Meticulously sanitize all your bathroom and kitchen appliances
Wash your carpets, curtains and furniture upholstery
Mop your floors and wipe clean your countertops
As you can see we provide comprehensive Andersonville house sanitation options, so stop wasting valuable time and book us today.
We are credited to be green cleaners in Andersonville due to the fact that we work only with eco-friendly solutions which don't contain any chemical or toxic ingredients. We have decided to go green because we know from experience that such products are as if not more efficient then their chemical counterparts. The most important thing that we factored in is that eco-friendly cleaning detergents do the job without leaving harmful particles behind which eases our job to provide to our clients a clean and healthy indoor environment.
Round the clock availability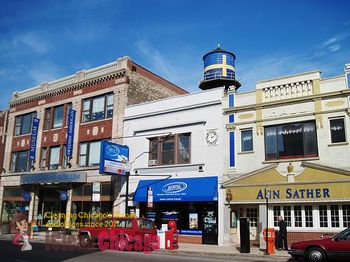 We have a support center which is at your disposal 24 hours a day. So, don't be hesitant to contact us at any time of the day if you wish to hire us, ask us questions or simply request your personalized free quote, so that you can see for yourself that we are indeed the best cleaners in Andersonville.
Environmentally responsible cleaning services in Andersonville 60640, 60660
Our cleaning methods and state of the art of equipment come to guarantee for the most eco-friendly service for professional cleaning in Andersonville. Our experts will not only remove all signs of dirt, stains and clutter from the premises of your home, but they will also make it happen in a manner that is not going to harm neither the planet, nor yours and your family's health. That is something that we hold very dear.
Our company is based in the Chicago neighborhood of Andersonville in the northern parts of the city. It is located in the community are of Edgewater and is renowned for its dominant Swedish population. The Swedish American Museum is beyond any doubt the most noted landmark of the neighborhood. It was founded in 1976 by Kurt Mathisson and displays a collection of approximately 12.000 items.
Andersonville's borders are defined as follows: the Andersonville Chamber of Commerce, are Magnolia Avenue to the east, Ravenswood Avenue to the west, Winnemac Avenue to the south, and Victoria Street to the north. The community was established in the middle of the 19th century with a very strong presence of Swedish immigrants. Actually, Andersonville is actually the area with best represented Swedish culture in the United States. Andersonville is a great place to consider for living, as it is easily accessible by both of Chicago's major north side highways and public transportation.