House Cleaning in Budlong Woods, 60625
If there is one thing certain is that we are going to provide you with a cleaning service after which you will never have to worry about the state in which your household is – because you are going to know that there are people who would readily take care of this responsible task for you.
Responsible Budlong Woods cleaners that you can count on
With over 7 years of experience, our cleaners and sanitation specialists know exactly what a good cleaning service is made of. That is why our house cleaning service in Budlong Woods comes so highly recommended – not one of our clients has ever been dissatisfied with the manner in which we do our job.
The reasons we are the best cleaning company in Budlong Woods today
Needless to say, motivation to exceed at what we do would not be sufficient to make sure that the Budlong Woods domestic cleaning services that we deliver are of the quality we want them to be. That is why we have:
A team of motivated and fully licensed sanitation experts who never seize to learn new things
A set of powerful, state of the art equipment that utilizes the latest developments of the industry with the sole purpose of providing a service that is of a supreme quality
A flexible schedule that enables us to be at the service of our clients whenever they need us, even if we are talking about last minute booking, weekend and holiday operations
Attractive prices – customized quotes and mid-week discounts that will make our services affordable for you even on the tightest of budgets
Book your domestic sanitation today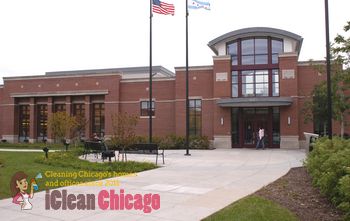 Make a reservation today and let us complete your house cleaning job in Budlong Woods. We are available for contact around the clock both over the phone and via email. Free quotes are provided to anyone interested upon contact, so just do not forget to ask about yours.
Budlong Woods is part of Lincoln Square, one of the 77 so called well-defined residential areas of Chicago, Illinois. There are several well defined landmarks in the vicinity of the neighborhood such as the Old Town School of Folk Music and the DANK Haus German American Cultural Center. Budlong Woods is in the area of some of the finest schools in Chicago, like North Shore Junior Academy, Waters Elementary School and Budlong Elementary School.