House Cleaning in Bronzeville, 60653
There might be many cleaning companies in Chicago working today, but the simple truth is that as far as Bronzeville house cleaning go, we are the people who are going to provide you with the most satisfactory service on a competitive price that is not going to strain your budget even one bit.
Wide range of domestic sanitation solutions in Bronzeville, Chicago
We are a team of well trained domestic cleaners in Bronzeville who are ready to offer you assistance with:
Regular domestic cleaning in Bronzeville
One off home sanitation
Cleaning certain areas of your home – kitchen, bathrooms, carpets
The most reliable professional cleaners in Chicago
In doing so we are going to ensure that your house is living up to the highest standards of hygiene and you have a healthy and comfortable environment to go back home to after a hard day of work. The really good part is that, much like everyone agrees, home cleaning is a rather strenuous and unpleasant thing to do, so now you have a team of trained, licensed and skillful experts who are willing to take the load off your shoulders. What better can anyone hope for?
Balanced and reliable cleaning service in Bronzeville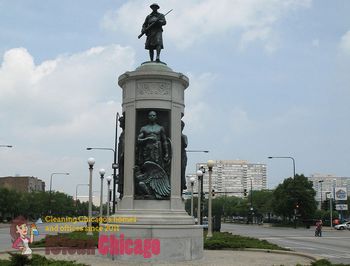 Our house cleaning services in Bronzeville are tailored in accordance to the best practices that are known to the industry. Our sanitation experts operate with state of the art equipment and powerful cleaning products that guarantee optimal results, without harming the environment. So, you can get a domestic sanitation Bronzeville covering service that is balanced, efficient and a hundred percent eco-friendly. The only thing that you are going to need to do is pick up the phone and make a reservation with our around the clock customer support. It is just as easy as it sounds and you will get a free no obligation quote for the full price of your project upon contact, so just do not forget to ask our helpful specialists about yours.
Bronzeville is a historical neighborhood in the district of Douglas, Chicago. In the beginning of the 20th century Bronzeville was referred to as the Black Metropolis, because of its dense African-American population and historical link to the community. One of the most famous and significant areas that are to be found here are around the 47th Street, which has been the commercial heart of Bronzeville for over a century or so. Bronzeville is a host of a number of business, education and cultural events each year, which allows professionals from any area to present their skills to the area's residents.