House Cleaning in Avondale, 60618
Many people find cleaning their homes to be a complete waste of time. The truth however is that living in a dirty, dusty and stained household is absolutely unacceptable to say the least. So, if you don't have the time, knowledge or energy to keep a tidy house or flat, pick up your telephone and delegate your cleaning duties to us. We are certified cleaners and we provide domestic sanitation services in Avondale of exceptional quality.
High standards home cleaning services in Avondale
Our house cleaning services are synonymous with excellent, efficiency and precision because we have tailored them to match the highest requirements of the sanitation industry. We can easily clean even the most tarnished households because we have the necessary resources to properly wipe clean dirty surfaces, clear dust deposits and remove resilient stains. Don't worry about discolorations and tears because our sanitation equipment has the necessary safeguards to prevent unwanted events and potential accidents.
Aside of providing full property sanitation options we always provide a large number of standalone cleaning services such as:
Kitchen cleaning (appliances included)
Bedroom and living room cleaning
Carpet and rug cleaning
Window treatment maintenance
Bathroom cleaning (appliances included)
Upholstery washing
Driveway and patio sanitation
Deep cleaning
Note that you can combine our standalone options into a personalized bundle which will best cover your needs.
Reliable and comprehensive contract cleaning options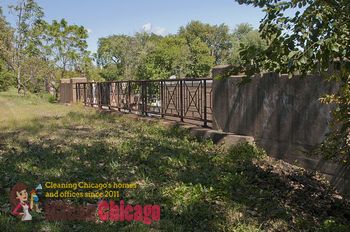 To our knowledge we are the only Avondale home cleaning company that provides contract sanitations. This means that we are ready to come on a regular basis and clean your household for you. The sanitation schedule will be drafted to accommodate your personal agenda and you can adjusted as you see fit with proper notification.
As you can see we are ready to help you to the best of our abilities, so stop wasting valuable time and give us a call today, so that we can provide you our top quality house cleaning services which will solve all your domestic sanitation troubles. Know that we work with a flexible schedule and can be booked at any time of the day.
Our cleaning firm is based in the community area of Avondale in the northern parts of Chicago. It has a population of almost 40.000 people and is known for its large Polish and Hispanic communities. The church of St. Wenceslaus is perhaps the most famous in Avondale. It was constructed during the first half of the 20th century and designed by the McCarthy, Smith and Eppig architectural firm.