House Cleaning in Mount Prospect, 60056, 60058
Do you enjoy cleaning your house? Is it your favorite pastime? No? Well we here at iClean Chicago though so too. We know that it is one of the most unpleasant household tasks, which is why we are glad to offer you our house cleaning services in Mount Prospect today. We have been in this line of work for many years now and we are capable of providing you with licensed cleaners and cleaning materials, all at a very affordable price.
You have just stumbled across the best cleaners in Illinois
We have been regional leaders in the field for many years now and we have always managed to procure our clients the most:
flexible
eco-friendly
affordable
service money can buy. We are well aware that to maintain our level of excellence we can afford to make no compromise.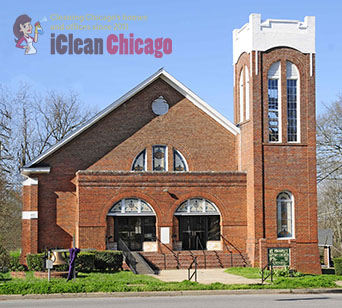 Our licensed cleaners are the absolute best in 60056. All of them have been carefully selected from a pool of people with previous experience and verified motivation. Later they undergo an extensive training process which turns them into the experts we know today. They share hundreds of impeccably done cleaning jobs behind their collective backs and countless happy clients.
Admittedly the quality of our work is not solely dependent on our employees. The resources we use to clean play a major role in the whole process as well, which is why we try to get only the finest detergents in Mount Prospect to ensure the safety of the environment as well as your property.
In today's society speed (in any aspect) is one of the most valued traits. We can guarantee that our cleaning professionals work at unmatched rates. They also have access to the best commercial transportation vehicles around, letting them get to their destination in the blink of an eye.
Convenience and affordability are our forté
We offer a whole gamma of services to our clients. Cleaning jobs come in many flavors (sort to speak, we do not condone consuming detergents). You might also want to check out our deep cleaning services, as well as out flat cleaning services if you have need for them.
The Comfort of our clients is extremely important for us. You can reach us by phone or online for work in Mount Prospect, 60058. All of our work is ensured and constantly available. Our prices are low and individually estimate and we offer discounts for regular clients.
Mount Prospect is a peaceful Chicago suburb with a population of slightly over 50 000 residents. The original settlers of the regions were Yankees and a small group of Germans joined them a few years later. Since the founding of the train station there in the mid 19th century the village started expanding. Eventually it merged with the Chicago metropolitan area. The village contains a great deal of award-winning schools.