House Cleaning in Lincoln Park, 60614
As the leading cleaning company operating in the 60614 zip code of Illionois, iClean Chicago assures you that all your domestic sanitation needs in Lincoln Park would be covered by a team of caring, fully licensed and equipped pros who know exactly what they are supposed to do in order to tackle a job in the most appropriate manner possible.
The right cleaning company in 60 614 for every situation
What we offer you is an outstanding Lincoln Park covering household cleaning service that is:
Fully certified and insured
Attractively priced
Available on a flexible schedule
Hundred percent eco-friendly
Ready for regular domestic sanitation, with the respective discounts
The right people at the right place
Over the years we have managed to gain the trust of the local community for one reason and one reason only – we simply do our job the way it is supposed to be done. No compromises are going to be made with the treatment that your household is going to receive from us, and you will be saving time and energy from not handling your household chores on your own. We can assure you, you will not be able to find a better deal than that anywhere in Chicago!
Tested methods for home sanitation in Lincoln Park
No matter how big or how small your home is, our house cleaning service in the area of Lincoln Park will live up to all your expectations and needs. We will see to that every surface is scrubbed and shined, all the trash is taken out and you do not have a thing to worry about.
Our Reviews
I opted for your steam cleaning service – my couch and carpets could have used some nice professional treatment and that is exactly what they've got. It was a really pleasant service and your people were really nice to me and my family, which is always a nice touch when you are actually paying for something.
Reggie L., 08-12-2017
Just give iClean Chicago  a call now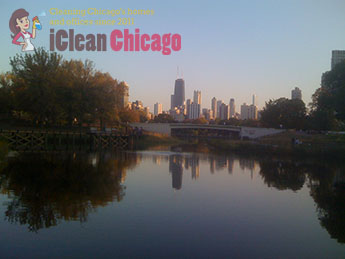 At our company we accept next day booking and generally do whatever is necessary to accommodate our clients at best. Check out our friendly customer support for further details for the ways in which we can assist you with your domestic sanitation needs in Lincoln Park. We will be taking the care of everything else for you.
Lincoln Park is a community area in the North Side of Chicago with a relatively dense population. Some 64 116 people live here. The area is particularly well known for being the location of quite a few fine-dining establishments, as well as music venues such as Park West, Lincoln Hall, Neo nightclub and Kingston Mines and B.L.U.E.S. Notable locals include Henry Darger, architect Bruce Graham and a lot of others.