House Cleaning in Chatham, 60619, 60620
There might be great many cleaning companies in Chicago at the present moment, but we can assure you that as far as domestic cleaning services in Chatham go, no one does them better than us. We are certain that we are indeed the best in the business for a number of reasons, but the fact that we constantly receive outstanding customer reviews from people who have used our services or continue using them is the best prove for us that we are doing our job right.
Wide ranging professional home cleaning services for residents of Clatham
Over the years, we have managed to complete a great deal of domestic sanitation jobs in Chatham, all up to very satisfactory results. When you hire our experienced cleaning teams in Chicago, you can expect nothing less than a complete dedication and professional results. Just get in touch with our polite and helpful customer support, and we will arrange what the best solution to all your problems, no matter whether you seek our help for:
Full house cleaning jobs in Clatham
Flat sanitation
Window cleaning
Stain removal from carpets and upholstery
Floor cleaning
Make a reservation today and do not worry about a thing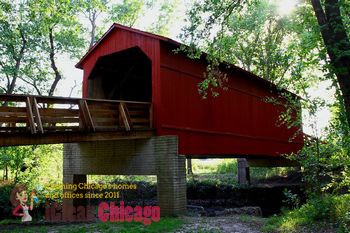 In order to provide optimal results with minimal hassle and stress, we are going to use powerful cleaning tools and eco-friendly products that are useful in any situation. All you need to do in order to make full use of our company's resources is to get in touch with us today and let us figure out the details. There will be an individual plan for your project tailored, and you are going to receive a free no obligation quote so that you know precisely how much our home cleaning services in Chatham are going to cost you. If it sounds easy and stress-free that is because that is exactly what it is. Our customer support can be reached over the phone and via email literally around the clock.
Part of the South Side of Chicago, Chatham is a comfortable residential development that has been the center of the city's middle-class African American community ever since the 1950s. 79th Street (Chatham), 83rd Street (Avalon Park), and 87th Street (Woodruff) are the main stops on the Metra Electric commuter rail line in Chatham. Prominent local schools include Simeon Career Academy, Arthur Dixon Elementary School and Ted Lenart Regional Gifted Center.